Vehicles Available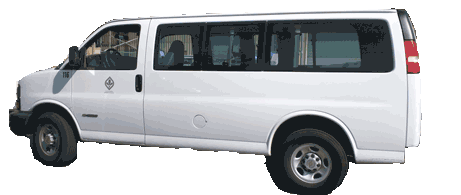 We currently have one 12 passenger van available for use for Petaluma Campus district related business.

Driver Clearance
Fill out Driver Clearance Form
Submit to District Police.
Petaluma Facilities Operations will notify you via email on District Police response.
If clearance is granted, take and pass the Van Driver Safety Course. Call Environmental Health & Safety to get access.

Reservations
Fill out Vehicle Use form
Submit to Petaluma Facilities Operations guser219@santarosa.edu, via e-mail, or by interoffice mail.
You will receive confirmation of availability, use requirements and guidelines.
Cost
The current charge is 54.5 cents per mile that is charged to the office or department utilizing the van.
The reservation form requires either an account number or a credit card number that will be charged once the trip is completed. 
Contact Information for Further Questions
Petaluma Facilities Operation
(707) 778-3976
Monday - Thursday: 7 am - 7 pm
Friday: 7am - 12pm (Closed Fridays in June and July)