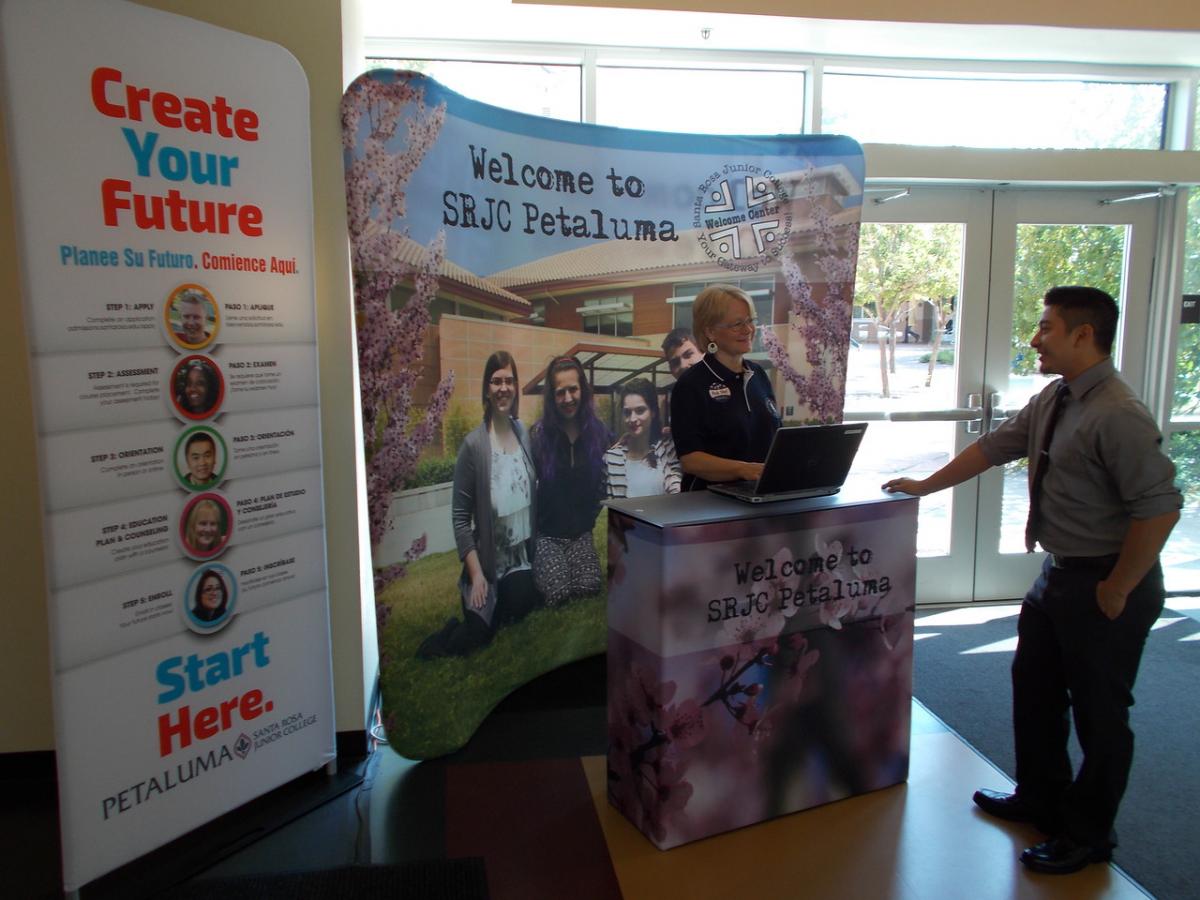 Let us Be Your Navigators
Think of Welcome Center as a navigation system, helping to guide you on the road to success at SRJC Petaluma. Let us help prepare you for success. 

Location and Hours
Welcome Center is located in the Arcade entrance on Academic Drive.
We are conveniently open:
Monday - Thursday, 8:00 AM - 5:00 PM
Bonus hours:  open until 7:00 PM Wednesday evenings!
SUPER SATURDAY
8:30 AM - 3:00 PM
Saturday January 14, 2017
We make it easy to get connected to the campus and academic resources.
What We Do
The SRJC Petaluma Welcome Center is a central location where All Students can find assistance. One of the main goals is to be a helping hand to new and returning students. Here are just a few of the services that are offered at the Welcome Center:
Application Completion Process 
Scheduling Assessment Testing 
Preparing for Counselor Appointments 
Course Search & Registration 
Campus Tours  
The Welcome Center helps provide a warm and encouraging environment while offering all the resources students will need to thrive at the college in one convenient location. 
One of the unique experiences of the Welcome Center are the Student Ambassadors. Student ambassadors are current SRJC students. They have been trained to Welcome and Guide students by providing a personalized peer to peer connection to produce a smooth, successful transition for all students at the Welcome Center. Stop by and meet a Student Ambassador today, your Gateway to Success!