Come check out the Student Game Room and relieve some stress. Competitive and casual players welcome!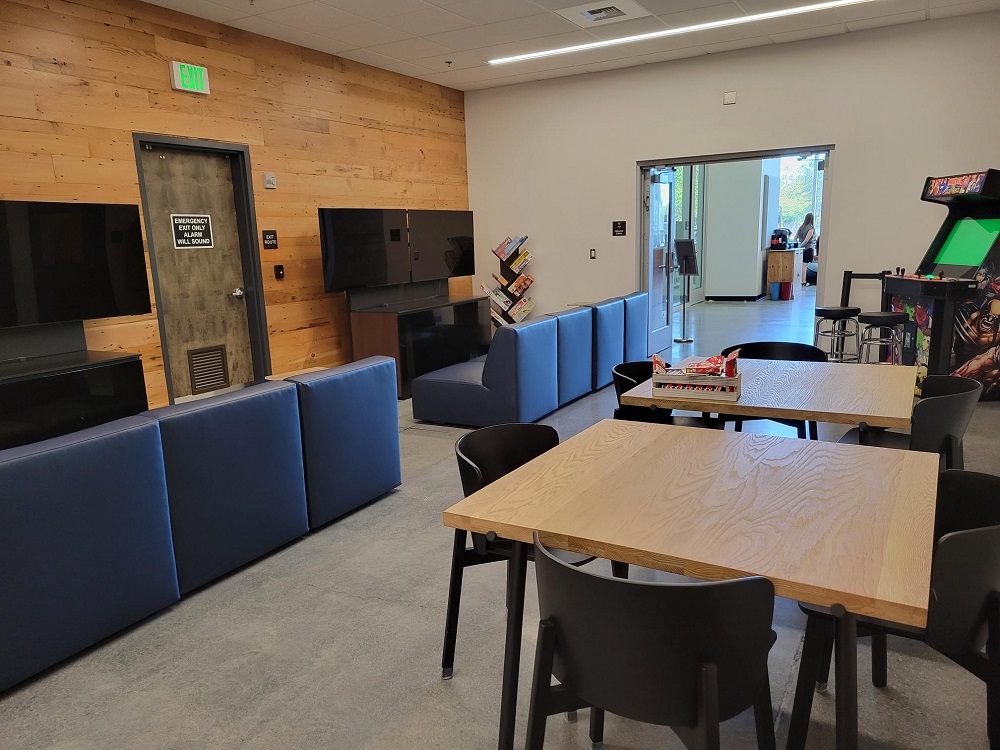 The Student Game Room is located inside the Student Engagement and Success Center (PC 500), and is equipped with four 55" HDTV's, two PlayStation 5's, Two Xboxes, and two Nintendo Switches with pre-installed games. Players can come, check out controllers, and play at no cost. 
The Student Game Room is provided for current SRJC students on a first-come, first-served basis only. Please check in at the front desk.
Gaming equipment can be checked out from the Welcome & Connect Center front desk. Please do not bring your own games.
Available Games