Student Service Fundraising Opportunity: Our House Intercultural Center Endowment
Our House Intercultural Center is a diverse, inclusive space where students
can make friends and participate in programs that strengthen cultural competency.
Services are available to help students who are first generation, low income,
undocumented, parenting, or foster youth. The Center provides a variety of cultural
programming and hosts services such as the Extended Opportunity Programs &
Services (EOPS) which supports low income and first generation college students,
the Next Up program which assists former Foster Youth students, the Dream Center
for undocumented students, and houses a variety of student clubs.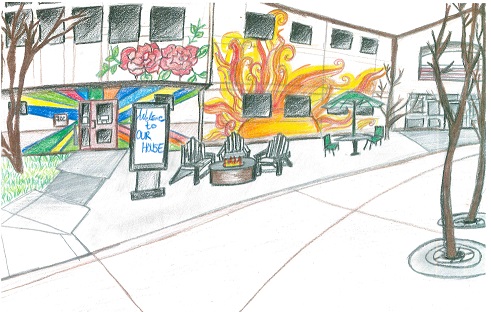 Donate today!
Fundraising Goal: $100,000
To learn more about SRJC Petaluma's Our House Intercultural Center please visit: https://petaluma.santarosa.edu/our-house-intercultural-center