Our House fosters a central space where students from all backgrounds have support, resources, and opportunities to engage with campus life, gain leadership skills, and build cultural awareness. Our House is where you come for Word!, SRJC Petaluma's spoken-word and open-mic series, and a host of other cultural events and consciousness-raising activities. It's a comfortable place to hang out, study, hold club meetings, and meet with staff who are here to help you thrive in your studies and in life. We offer laptop checkout and multiple services including Dream Center services for undocumented students. 
---
HOSTED CLUBS

Petaluma SRJC Queer Student Union
Wednesdays 11:30AM – 1:00PM
EMAIL: srjcqsupetaluma@gmail.com 
INSTAGRAM: srjcqsu
The Petaluma SRJC Queer Student Union's purpose is to support the social, political, and academic success of LGBTQ+ students and allies.
---
FALL 2019 EVENTS

Chicano Literary Icon Victor Villaseñor
Tuesday October 8, 12:00PM – 1:30PM
Although he grappled with racial discrimination and a learning disability during his school years, Victor Villaseñor went on to become a beloved Chicano literary icon. He is the author of Rain of Gold (1991), a bestselling novel about his family's immigrant journey from Mexico to California during the Mexican Revolution, and the Pulitzer Prize-nominated memoir Burro Genius (2006). In his inspiring campus talks, Villaseñor encourages students to cultivate their own unique genius in the face of life's challenges.
---

Indigenous Peoples' Day: A Brief Overview of California Indian History
Monday October 14, 12:00PM – 2:00PM
In this workshop by Rose Hammock of the California Indian History Museum and Cultural Center (CIHMCC), you'll learn more about the indigenous tribes within Sonoma, Lake, and Mendocino County, followed by hands-on activities exploring significant objects from Pomo and Coast Miwok culture, such as baskets, jewelry, and traditional (medicines, foods, and teas).
---

Undocumented Student Week of Action
October 14-18
This week of advocacy and solidarity with undocumented students and their families is a statewide collaboration among California's community colleges and Immigrants Rising (formerly Educators for Fair Consideration or "E4FC"). A full slate of events will be announced soon!
---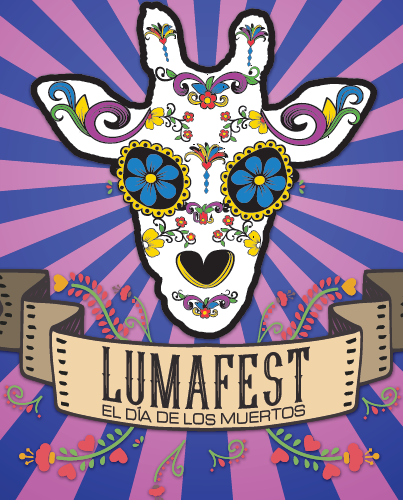 LumaFest
Saturday October 19, 10:00AM – 3:00PM
SRJC Petaluma
Petaluma Campus goes all out with its annual education fair and community open house themed around El Dia de los Muertos. This family-friendly celebration features live Mexican dance and musical performances, a Day of the Dead display and craft area, a LOL (Laugh Out Loud) Family Obstacle Course, and more!
---

Fotos y Recuerdos for Selena y El Dia de Los Muertos
Wednesday October 30, 1:30PM – 3:00PM
Why is slain pop star Selena Quintanilla revered in Latinx communities as a kind of folk icon? Join a discussion with Dr. Amanda Morrison about the impact of Selena's career and life, and what it reveals about the (in)visibility of Latinas in mainstream U.S. culture. Bring fotos or recuerdos (mementos) to share on our Dia de los Muertos altar!
---

Kaila Love Hip-Hop Performance
Tuesday November 5, 12:00PM – 1:30PM
A local legend! Many SRJC students know Kaila from her work with 10,000 Degrees, helping first-gen students like herself go to college. Kaila's also known as an up-and-coming hip-hop MC with a soulful flow and empowering message of self-love and sex positivity. She describes her style as "smooth West Coast rap with a hint of hyphy, a sprinkle of soul, and a lot of storytelling."
---

Word! Spoken Word and Open Mic ft. AndYes a.k.a. David Loret de Mola
Wednesday November 20, 4:00PM – 5:15PM
David Loret de Mola, a.k.a. AndYes, is a Cuban-American first-generation performance poet, youth educator, and Grand Slam Poetry Champion of Sacramento. He has toured throughout the U.S. and was featured with 100 Thousand Poets for Change in Europe. His poetry has appeared in Button Poetry and numerous chapbooks, and he's been featured in The Huffington Post, The Sacramento Bee, and Capital City Radio. Among his distinctions, he's the founder of The Spoken Word Federation, which combines pro-wrestling with poetry slams!
---
Interested in joining the OUR HOUSE LEARNING COMMUNITY? Learning communities provide extra support and a family-like structure to help students make the most of their first years in college. You form bonds with your student cohort, linked faculty and mentors, and participate in special outings and cultural events in Our House. To find out more, click here.