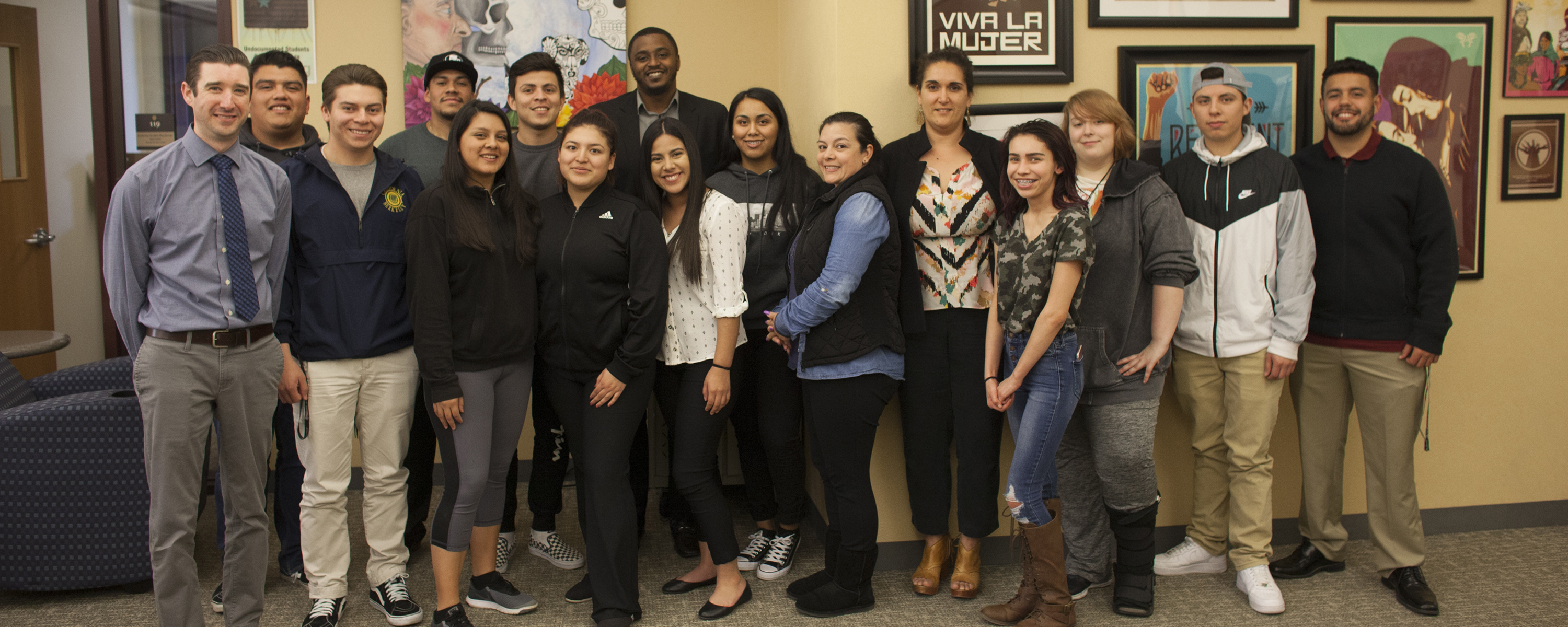 Our House is a radically inclusive space where students form bonds across differences and find a sense of home. Beyond simply providing a "safe space" for diverse students, Our House offers opportunities for deep levels of student engagement through consciousness-raising activities and multicultural events that range from musical performances to art workshops to guest talks by social-justice activists. It's also a comfortable place to hang out, study, hold club meetings, and meet with staff who are here to help you thrive in your studies and in life.
---
SPRING 2023 EVENTS
---
Your attendance at any of the events highlighted below can qualify you to enter a drawing for Airpods. Read more here: welcome.santarosa.edu/events
Accessibility Note: If there is a Deaf participant who requests interpreting services to access your event, please contact the Interpreting Services Office at least one week prior to the event to make arrangements. InterpretingServices@santarosa.edu, or send a text to (707) 230-3895.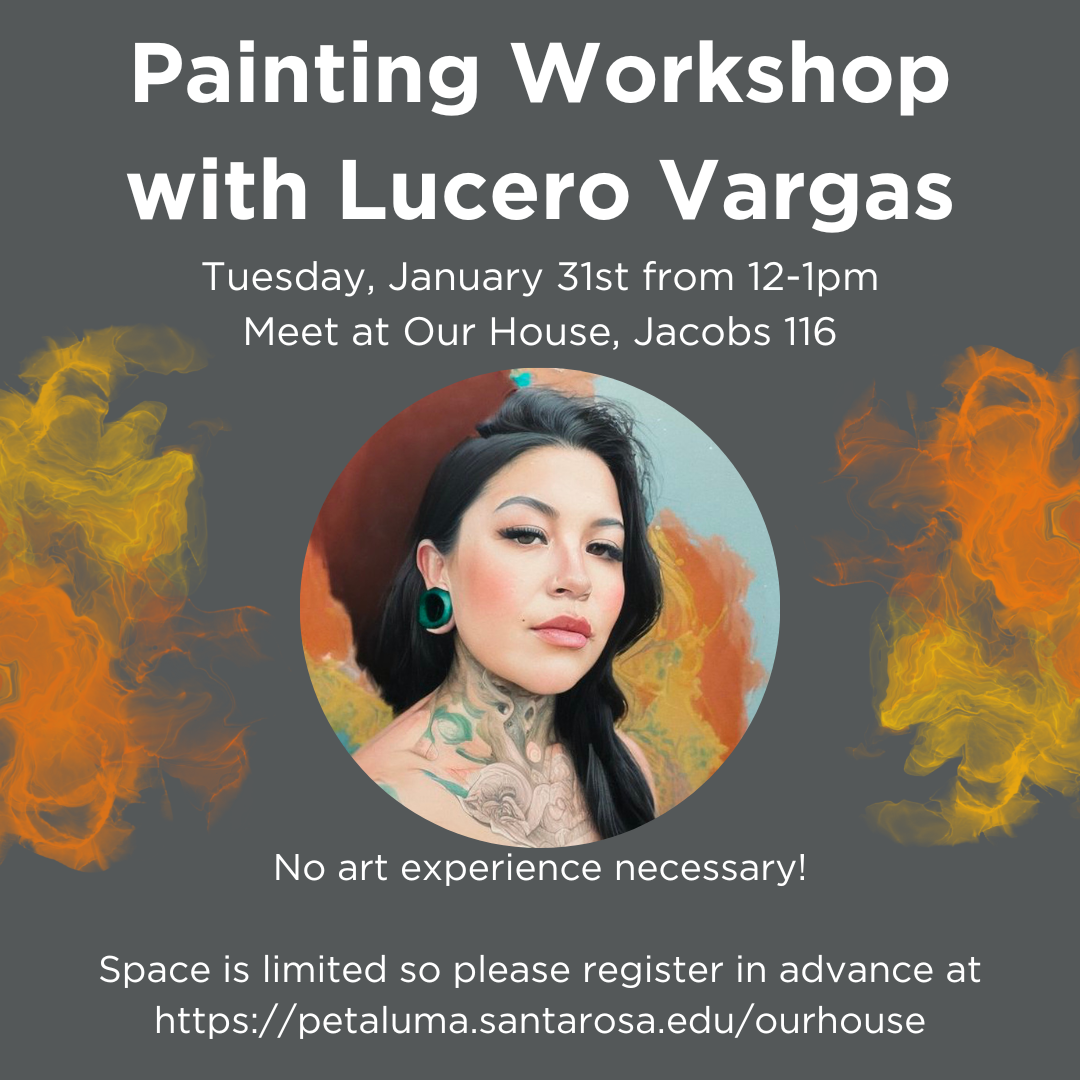 Painting Workshop with Lucero Vargas

Tuesday January 31st from 12 to 1pm.

Space is limited so please register in advance HERE

Attendees will meet at Our House (Jacobs 116) at noon. No art experience necessary!

Lucero employs a native folk art style to explore identity, post-colonialism, gender, and race in American society. Art transformed her life and has helped her heal her trauma. She hopes to use the same process to help young people and empower all marginalized groups, to capture their beauty and strength and share it with the world. Vargas strongly believes art is one of the best tools for anyone to heal the spirit, mind, and body.

 
 Serving Face!
 Professional Photoshoot with Cecilia Senocak Photography 
Monday, February 13th, 12-1pm
This is a special opportunity for LGBTQIA+ students to get a professional photo, with a photographer who is dedicated to giving a little extra special attention for those who live and love radically! Working from a consent-based framework, our photographer will take a few shots and let you choose your favorite photo for editing. Because of this, we ask that you register for the event and provide your contact information for follow up. Spaces are limited, so registration is required.
Click HERE to Register! Please email Ri Bussey for more information at abussey@santarosa.edu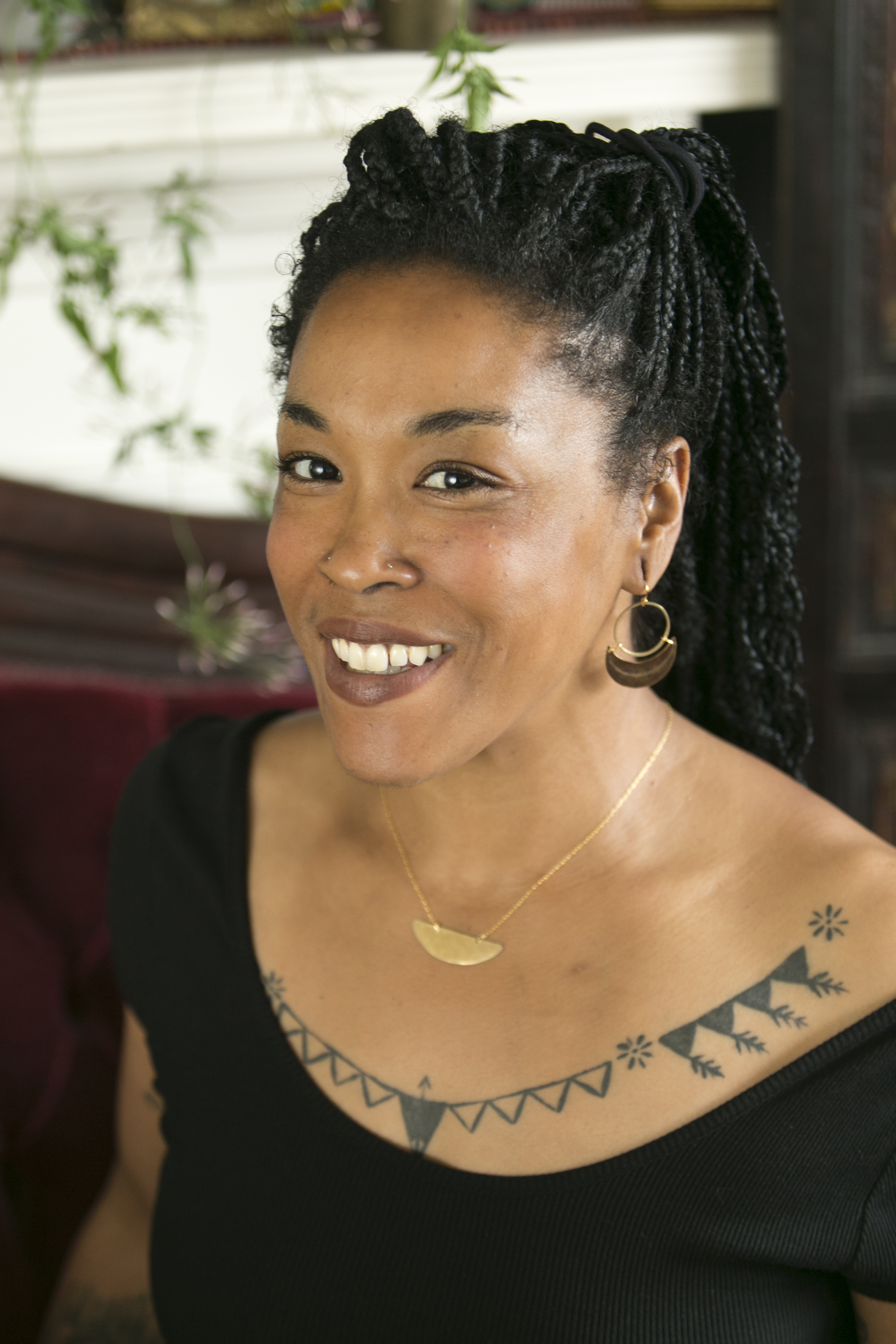 Black Wellness: Cultivating Legacies of Vibrancy
 Two-Part Workshop by Abi Huff
Tues & Thursday, February 21st & 23rd, 12-1pm
Click HERE to register for this workshop.
Join Abi Huff, Herbalist, Educator, Activist/Organizer for a community exploration that centers the Black Experience through dialogue, discussion, and practices rooted in a healing justice framework. We will explore the impact of systems of oppression on the Black Body, Psyche, and Black Spirituality/Cosmologies while focusing on a spectrum of anecdotes to support our healing that includes our connection to land, plant medicine, somatics, and ancestral healing. 
Abi Huff has been building relationships with the plants intentionally for nearly 2 decades, realizing that the plants have been her primary Teachers who have raised her up. Her sacred work is dedicated to healing the land and people, facilitating explorations of ancestral healing through herbalism, somatics, plants and their spirit medicine, and the continued work of understanding and embodying the complexities of decolonizing our medicines, foods, relationship to land and place, and our lineages. 
 Why Fashion Inclusivity Matters
 A conversation with HauteButch founders Karen Roberts and Danette Sheppard-Vaugh
Zoom Meeting will be held in early February, please register HERE for date and link.  Join us to hear the stories of Karen Roberts and Danette Sheppard-Vaughn, the founders of the clothing label HauteButch. This local clothing company is a queer black-owned brand, founded in 2012 by Karen Roberts & Danette Sheppard-Vaughn in an effort to solve a problem that's existed in the fashion industry since its birth – creating masculine clothing tailored to fit women's bodies. Being a masculine woman herself, Karen has a unique and personal understanding of the struggles many queer individuals face when searching for clothing to fit not only their sense of style, but their bodies as well.  
Karen and Danette will share the story of how they got started, and how students can launch into the design industry. For more information about this event, email Ri Bussey, Queer Resources, at abussey@santarosa.edu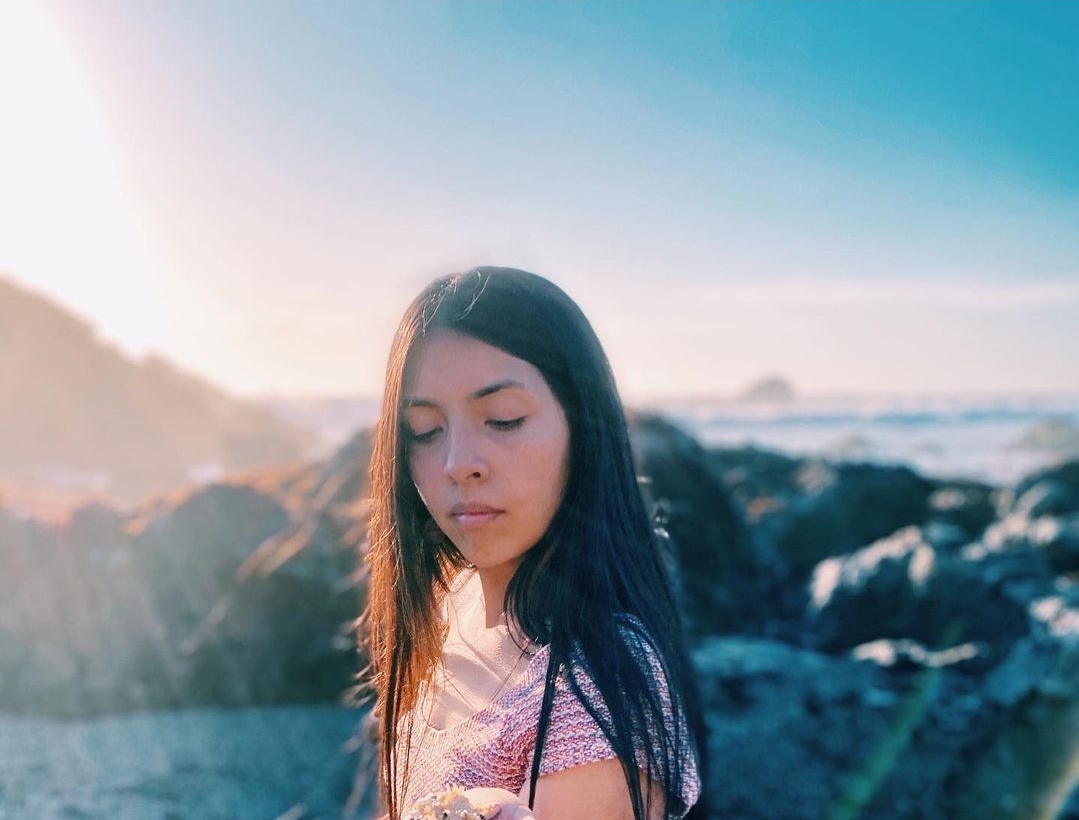 Self-Care Hour: Herbal Remedies and Meditation 
 Workshop by Nadia Solano
Monday, March 6th, 12-1pm
Click HERE to register for the Herbal Remedies workshop!
Nadia Solano is back for another workshop on herbal remedies for mental and physical health and wellness. Nadia will guide us through a meditation, teach us about springtime herbal allies, and share an activity creating floral tea blends.
Nadia Solano (she/her) is a traditional yerbera who studied from elders in Mexico, a reiki practitioner, and reconnecting indigenous woman based in Southern Pomo land. Inspired by her father's garden and his innate communication with the plants, she strives to continue that conversation through plant medicine and communal offerings. Nadia hopes to inspire ancestral connection and forming alliances with plants as we walk this earthly path.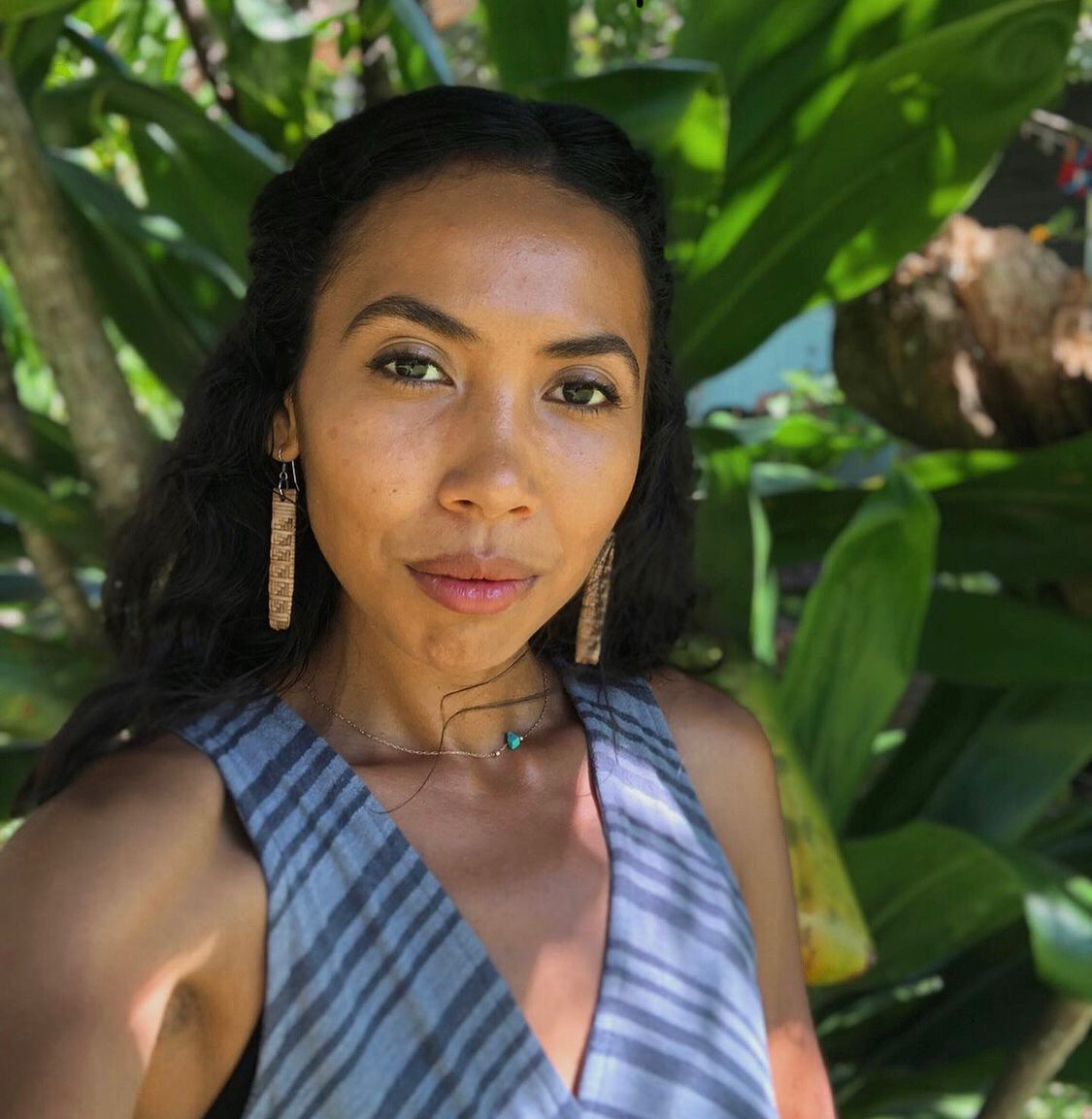 When We Translate
 Discussion with Kailea Frederick, NDN Collective/Loam
Wednesday, March 15th, 11am-12pm
Please register HERE for When We Translate
"This work needs those who bridge worlds, who walk the in-between of identities, maybe accepted fully in none yet familiar with all." - Ruth Łchav'aya K'isen Miller 
In a moment marked by social and political division, it can be easy to forget that many of us carry the inherent skills to create and build bridges between unlikely worlds. In this session students will be guided through an interactive exercise where they will have the chance to reflect on their own lived experiences and how they translate the worlds they bind together. 
Kailea Frederick (she/her), Community Publisher, is a mother of Tahltan, Kaska and Black American lineage. She has dedicated the last ten years to working at the intersections of climate justice, resilience thinking and independent publishing, previously serving as NDN Collective's Climate Justice Organizer, Editor for Loam Magazine and as a Climate Commissioner for the City of Petaluma. Her diverse publications on climate change, disaster preparedness and parenting during collapse have been utilized as curriculum across schools in the United States and Canada, and her 2021 publication with NDN Collective, Required Reading: Climate Justice, Adaptation and Investing in Indigenous Power was recommended reading by the White House. 
We The Future! 
Annual Social Justice Conference
Friday, April 21st, 9am-2:30pm
Click HERE for more information about We The Future
Queer Resources and Programming is Back!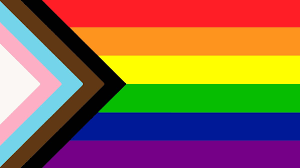 Come and meet Ri Bussey at Our House (Jacobs 116) Monday, Wednesday, and Thursday from 9am-5pm 
A word from Ri- 
Hi all! I am your new Queer Resource Specialist. I would appreciate it if you could take a 5 minute needs assessment designed for LGBTQIA+ students. I would love hear what your needs are, what types of programming would you love to see, and what resources you think would be helpful. I would love your feedback so that I can continue to create a safe and trusting environment. Please click this LINK to get started. Thank you! 
---
FALL 2023 EVENTS
---
coming soon...
---

---