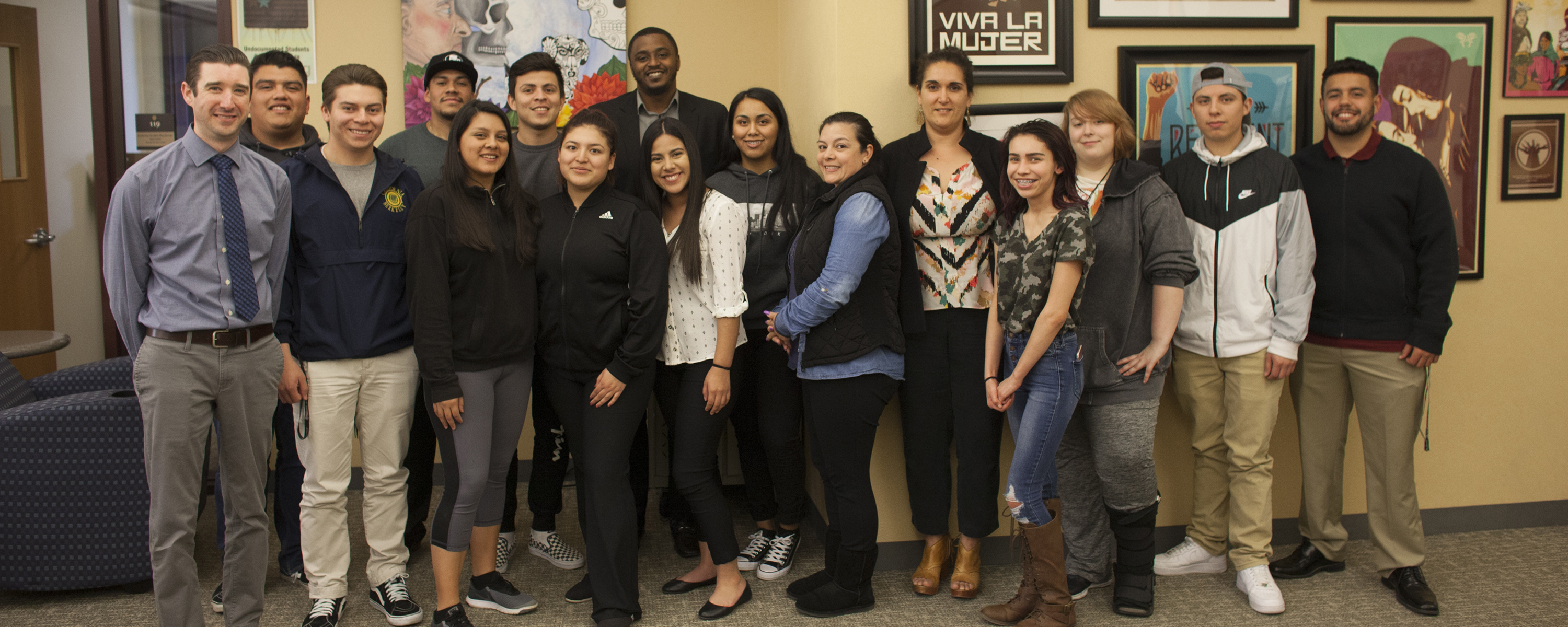 Our House is a radically inclusive space where students form bonds across differences and find a sense of home. Beyond simply providing a "safe space" for diverse students, Our House offers opportunities for deep levels of student engagement through consciousness-raising activities and multicultural events that range from musical performances to art workshops to guest talks by social-justice activists. It's also a comfortable place to hang out, study, hold club meetings, and meet with staff who are here to help you thrive in your studies and in life.
---
FALL 2022 EVENTS
---

  Open House!
  Hosted by Kimi Barbosa Soeiro, Our House Coordinator
  Wednesday November 30th, 11:00am-2:00pm
 Our House is back! Join us anytime between 11am - 2pm for enchiladas and aguas frescas as we welcome the re-opening of the center and its programs.
  Self-Care Hour: Herbal Stress Relief and Tea Meditation
  Presented by Nadia Solano
 Wednesday December 7th, 10:30-11:30am
Feeling stressed, worn-out, or anxious? Join us at Our House (Petaluma Campus, Jacobs 116) on December 7th 10:30-11:30am to learn how to use herbs for self-care. All participants will take home some dried herbs and get to make their own herbal bath salts! Nadia Solano (she/her) is a traditional yerbera who studied from elders in Mexico, a reiki practitioner, and reconnecting indigenous woman based in Southern Pomo land. Inspired by her father's garden and his innate communication with the plants, she strives to continue that conversation through plant medicine and communal offerings. Nadia hopes to inspire ancestral connection and forming alliances with plants as we walk this earthly path.
  Hot Breakfast
  Hosted by Kimi Barbosa Soeiro, Our House Coordinator
Monday-Thursday, December 5-8th, 9:30am til finished
Help yourself to some hot breakfast at Our House during finals week! Come sit, eat, decompress, and finish off the semester strong.
---
SPRING 2023 EVENTS
---
Coming Soon...
---

---
ON HIATUS BUT COMING BACK IN PERSON!

SRJC Petaluma Queer Student Union
Club email: srjcqsupetaluma@gmail.com
Website: https://srjcqsu.carrd.co/
Instagram: https://www.instagram.com/srjcqsu/
The SRJC Petaluma Queer Student Union has gone on hiatus until campus reopens fully. If you're interested in joining or learning about upcoming events and activities, get in touch! Email us at srjcqsupetaluma@gmail.com and we'll put you in the loop.
---