Note: all people coming to campus for INDOOR events must follow the COVID safety protocol. Click here for details.
Our House Open House

Come can get free enchiladas anytime from 11am to 2pm. We also have an upcoming self-care workshop on December 7th from 10:30 to 11:30am. Come by any time, Our House is Your House! https://petaluma.santarosa.edu/ourhouse
World Cup Live Streaming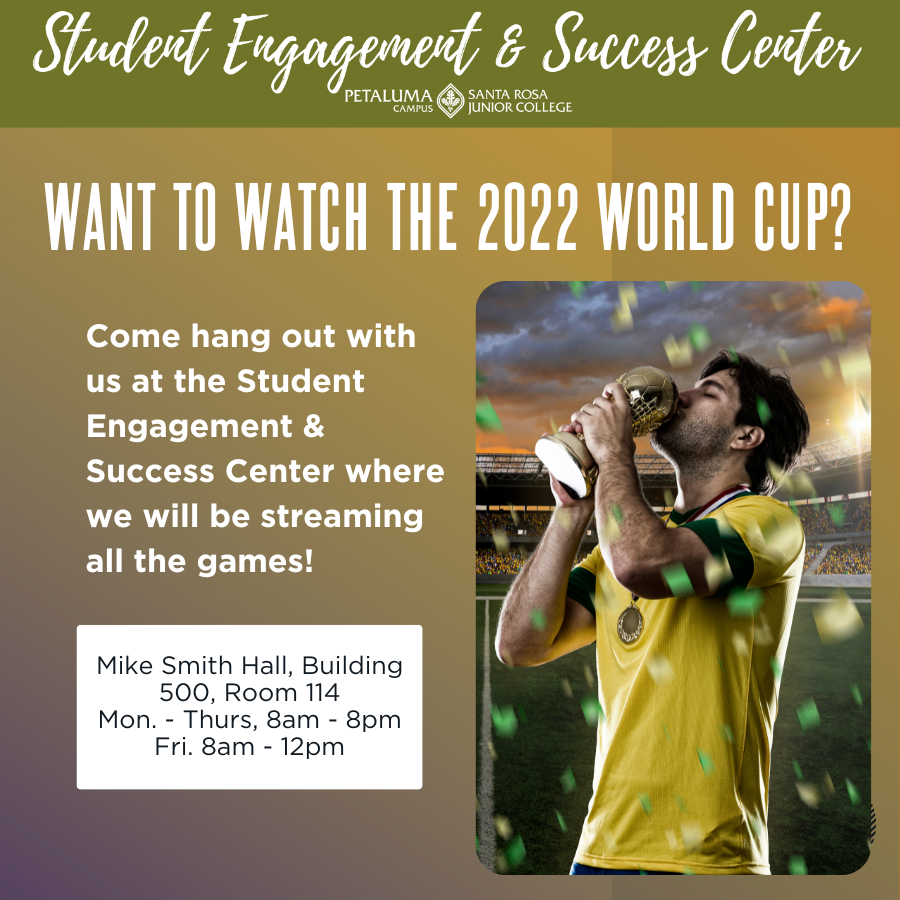 Come watch the World Cup while you're on campus! We will live stream all the games in the Student Engagement and Success Center (PC 500). The Center is open Mon. - Thurs. 8am -8pm and Fri. 8am-12pm.
Cinema Series