Note: all people coming to campus must follow the COVID safety protocol. Click here for details.
Petaluma Cinema Series 4/6 through 5/11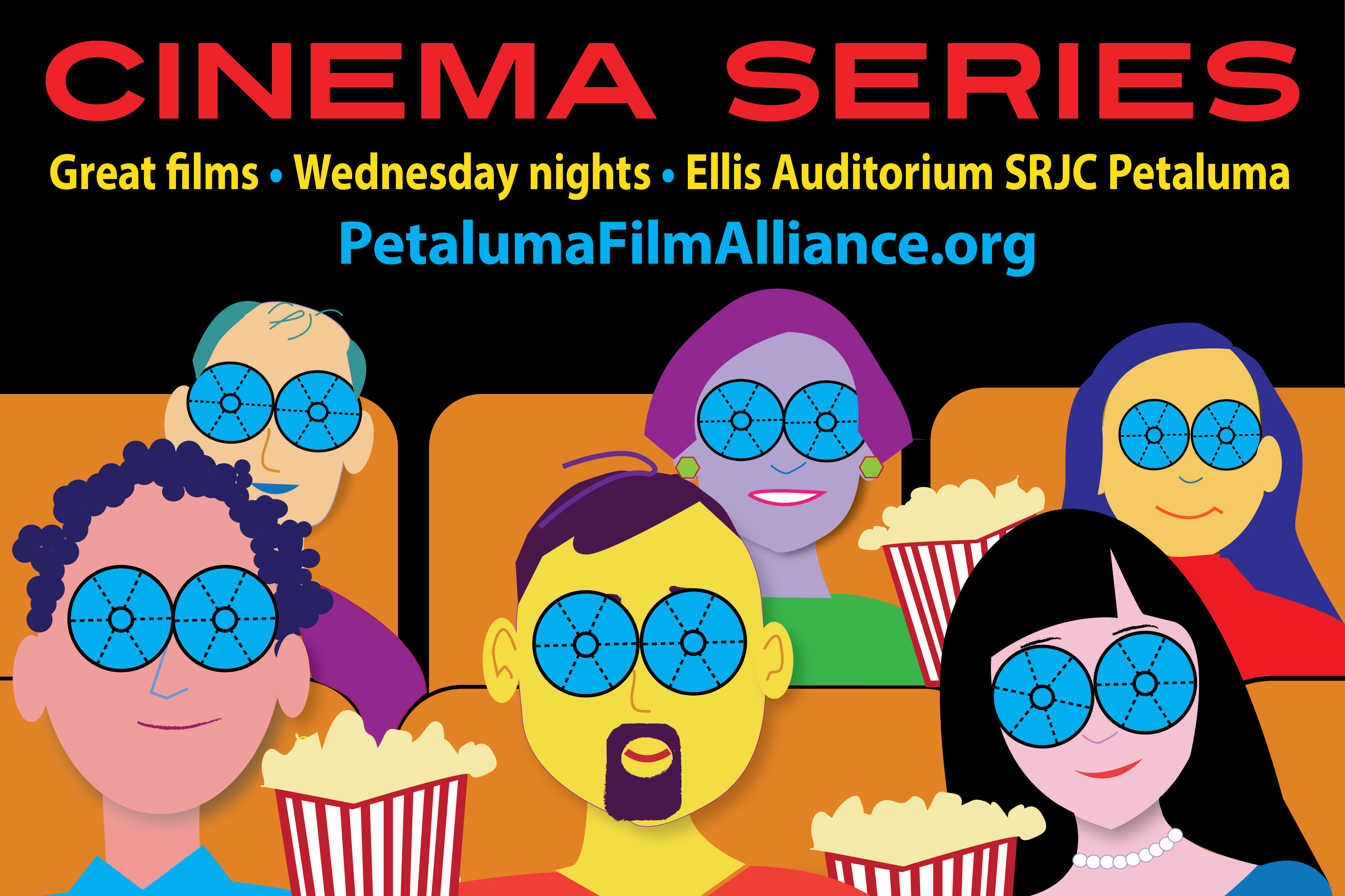 Free Farmer's Market and Fair 5/11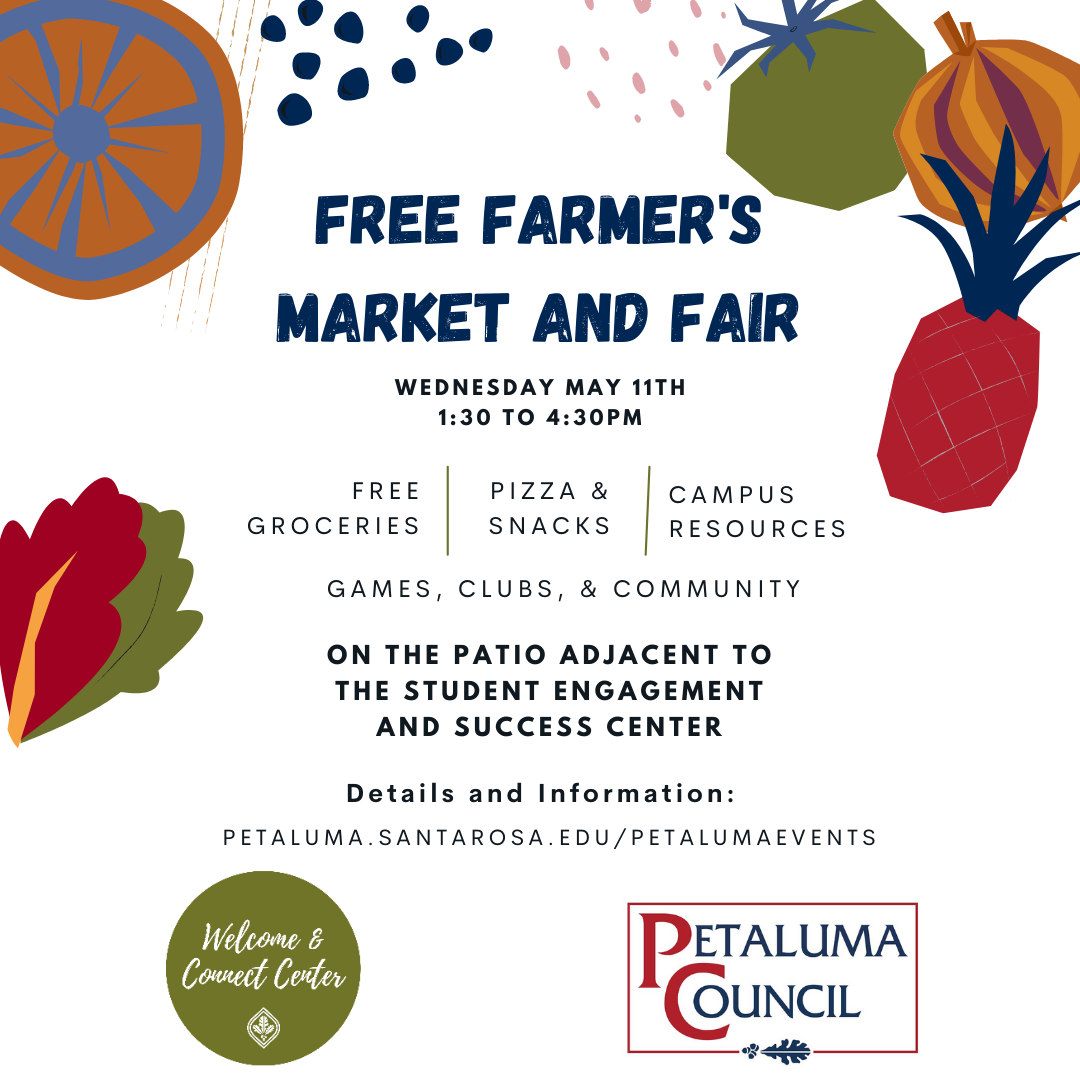 Come to the patio adjacent to the Student Engagement and Success Center and pick up some fresh produce and other groceries. Stay for games, pizza, and community. Free! 5/11, 1:30-4:30pm.
Covid Protocols, Info, and Steps: 
Access to all on-campus activities during Spring 2022 require students to follow the vaccine or testing protocols.
If you are not already attending in-person classes and have not worked with the Cleared4 system to provide vaccine verification or weekly covid testing you may start the process by the following steps:

Log into your Student Portal here
Open the Admissions & Registration menu and select  the "Request a Semester Campus Pass" optionOnce you do so, you will be taken to your unique Cleared4 account and be prompted to create your account stating your vaccine status, or preference to present a negative covid test
All future steps will be sent to you by text and email. If you need help, call 707.524.1500, or email cleared4@santarosa.edu
To ensure all steps are ready prior to coming to campus, you should upload your vaccine card a week prior to your appointment or event. Any time after that might impact your ability to be cleared to come to campus.